Please follow our updates about our South Africa Missions trip on our GoFundMe Fundraiser Page At This Link:
http://www.gofundme.com/safricamissions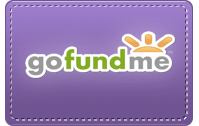 Updates you will find on our GoFundMe page explain what our goals are and why we are focusing on them at this time.
Important Update – On our GoFundMe page, we explained why we are not giving up on our South Africa Missions trip, despite no longer being able to participate in the specific trip with the KDE group.
If you haven't yet seen the video about the Teboho Trust school for at-risk youth, please click here to watch now.